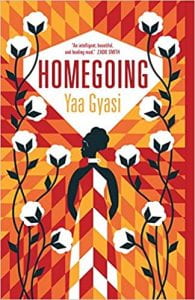 *Images are only for books that have been completed by October 31, 2020*
---
PAGE READ/BOOK & RANKING
~LISTED FROM FAVORITE TO LEAST FAVORITE~
 COMPLETED
On Writing (Stephen King): 291 → ★★★★★
Home Going (Yaa Gyasi): 320 → ★★★★★
Sophie's World (Jostein Gaarder): 518 → ★★
IN PROGRESS
The Seven Habits of Highly Effective People (Stephen R. Covey): 20 →★★★★
Classic Tails of Horror (Edgar Allan Poe Compilation): 17 →★★★
ARTICLES/BLOGS
New York Times: 21 (because of the election)
The Economist: 0
Brain Pickings: 2
Creative Writing Handouts (Sarah Kay, Poetry, etc): 4
READING COMPREHENSION/TEXTBOOK
NONE
(OCTOBER 1 – OCTOBER 31)
TOTAL PAGES → 1172
PAGES/DAY → 38
PAGES/WEEK →  293
---
FOR NOVEMBER
Finish 7 Habits of Highly Effective People by Stephen R. Covey
Continue reading Edgar Allan Poe Compilation
1984 by George Orwell
Pilgrim by Timothy Findley
Animal Farm by George Orwell
---
REFLECTION
I am happy with my reading rate for this month. This is a hectic semester and the fact that I was able to finish 3 books in one month was unexpected to be truthful. However, I did not finish the 7 Habits book, and I really do believe I should because there are powerful lessons in there about self-worth and personal development. Next month, I will just like to keep my reading rate where it is and continue to be influenced by the art of words and ideas.
This is going to be a bit of a ramble, but I feel it necessary to include my mental process here as well. In the past, I read books for enjoyment. While kids would play in the playground, go to soccer practice, or watch TV, I found comfort wrapped in a blanket with a book in my hand. However, as soon as I finished any story, I was able to move on with my life without a care in the world. Rarely did I bother to look at the authors of the books I read – it was not important to me who wrote it. Why should I care about the person behind the story when the story was much more interesting?
After coming into high school – and mainly after Grade 11 English – I began to pay attention to the writers of the books I was reading. Where were they from? What inspired their story? Why do they write for a living? I began to fall in love with the stories of the story writers and wanted a story on my own. Like crystallizing sugar, my conscience became clear and I knew what I wanted to do with my life. I may fail. I may fall back. But the journey to have my writing improve and be appreciated by the world for its thoughts and ideas is something that I dream of. I hope my idealistic dreams become a concrete reality one day.
Until then, I will continue to admire the greats of the past and attempt to write with even an ounce of the beauty they have. It saddens me that I will not be able to read all the stories in the world, but I will make a genuine effort to do so. I want to be an old woman with so many words in my brain that I can't stand up straight, trying to keep the weight of my knowledge steady and still in my head. I want to continue to keep a record of all the books I have read forever so that I can count and recount them. I want a clear conscience, that rings true of stories that capture the human condition artfully. Then, and only then, I can live a fulfilling life.
THOUGHTS (FOR COMPLETED BOOKS)
On Writing by Stephen King (★★★★★)
It's funny – I have never read a Stephen King book, yet I read the one that is nothing like what he usually writes. On Writing was a very powerful memoir. It artfully captured King's personal, public, and writing life without making it seem like an instruction manual of who should be an author and how to do it. I noticed how refined his persuasive voice is, how he used trivial moments, and broadened them to all-encompassing and insightful metaphors that reveal truths and guidance.
The humor in his voice is fantastic! The line, "The road to hell is paved with adverbs." made me smile. I never noticed how often I used adverbs and his explanation of how useless they are helped refine my writing even more. The line, "Write with the door closed, rewrite with the door open." was an interesting approach to receiving feedback that I had never thought of before, but I will try it out the next time I write. Lastly, my favorite line would have to be, "If you intend to write as truthfully as you can, your days as a member of polite society are numbered." I hope that I can live and write by this maxim without fear of conformity.
I believe anyone that enjoys writing should read this book.
Home Going by Yaa Gyasi (★★★★)
This book was so skillfully written. The amount of talent it takes to relate characters through seven generations, be historically accurate, have the right pacing, and maintain enough prose and dialogue to keep a story interesting is almost impossible to fathom. Gyasi, however, managed to do all of these things and more. Her words were easy enough to digest, but also out of reach at the same time, leaving the reader to form their own conclusions.
I love how well she humanized all of the characters in the story. Each character only got a chapter, but by the end of it, I always wished to know more about them, until I am swooped into another generation, another time period, ready to start the journey all over again. It was as if I was in a movie, being taken from setting to setting but still feeling alive and present at the moment. If it is not obvious already, this book was amazing, and I hope to emulate some of her styles in my own writing soon.
My favorite line, however, would have to be, "We believe the one who has power. He is the one who gets to write the story. So when you study history, you must ask yourself, Whose story am I missing? Whose voice was suppressed so that this voice could come forth? Once you have figured that out, you must find that story too. From there you get a clearer, yet still imperfect, picture." The ideas of this quote were also in the novel, "All the Light We Cannot See" and I love any variation of it. History deserves to be sworn as true. History is never perfect, but recording the imperfections rather than throwing them away to fit a particular narrative is both mandatory and necessary to have a world that can work towards better things.
Sophie's World by Jostien Gaarder (★★)
I thought that this book was good in the beginning. It started off as the story of a girl that found a letter in her mailbox with questions about the origin of life. The philosophy sections were incredibly interesting, and I did learn a lot about key figures in historical movements and such. However, the mystery of Hilde and her father, coupled with the fantasy world they were trying to play muddled up the story for me. It was no longer interesting – just confusing. It took me a lot of effort to get through the book when I wanted to put it down every second of the way. I am happy with the knowledge of philosophy I took away from this book but did not like the presentation towards the end.
---
Images